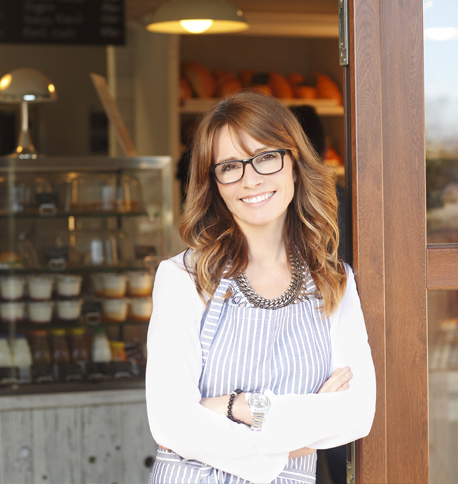 Individual HR Solutions for Start-ups or Small to Medium Sized Businesses
---
Individual Services
Our services include helping you find and acquire new talent, diversifying your workforce, completing necessary HR paperwork, and creating employee handbooks and documents that will help keep you compliant with all the state and federal employment laws.
Our goal is to streamline your approach to many of the most challenging HR management tasks with our individual services. Whether you have questions about compliance or human capital management, we have the answers you need.
---
Additional HR Services Sage Solutions can provide:
AFFORDABLE CARE ACT
We can provide a basic compliance review of the Affordable Care Act.
BUSINESS CONTINUITY PLANNING
Sage can provide consultation on the development of business continuity plans.
COMPENSATION PROGRAM
Sage can assist with development of your compensation program and a compensation budget. This will help to ensure your program is compliant with numerous laws and is competitive in your marketplace.
EMPLOYEE FEEDBACK AND TRANSITIONS
There are times when turnover is necessary. Sometimes an employee's performance does not meet your standards.
There are also unfortunate times when an employee violates policy to the point where immediate remedial action must be taken. Sage can provide solutions to these dilemmas by providing: on-site or telephonic investigations, manager training on investigations and appropriate corrective action plans, investigation templates/guides, technical advice on levels of appropriate corrective action, facilitation of the actual termination, documentation and unemployment compensation inquiries.
Should downsizing or rightsizing become necessary, Sage can provide analysis of the workforce, development of an employee communication plan, development of exit packages, and implementation of separations.
EMPLOYEE HANDBOOK
Handbooks can be very tricky these days. Most companies either don't have one, or if they do, it may be woefully obsolete. An outdated handbook, in some cases, can be more dangerous to a company than not having one at all.
The National Labor Relations Board (NLRB) has been attacking handbook language especially as it relates to workplace conduct, confidentiality and communications. This has translated into many problems for employers, including reinstatement of terminated employees, payment of back pay, and mandatory changes to handbooks. Sage can either work with an existing handbook or develop a new one for you. To ensure that the language in your handbook is compliant, we partner with attorneys to stay up to date with the ever changing labor laws.
EMPLOYEE RELATIONS
Having a hard time engaging your employees, or simply want to focus more on your employees? Sage can assist with assessing employee opinions, through to developing a plan to improve employee relations.
GOVERNMENT COMPLIANCE
You worked hard to grow your company, and you don't want it impacted by government fines. Sage can help you to obtain and maintain compliance so that all your risk is rewarded.
INVESTIGATIONS
When situations don't go as planned, let Sage help you get to the bottom of the problem, and then work with you on a solution. Whether it is helping to diffuse a bad situation or conduct interviews, we can help reduce the stress when bad situations do happen.
JOB DESCRIPTIONS
A job description is a critical piece in ensuring you are Fair Labor Standards Act compliant in meeting the exempt status rules for many of your employees. A well written job description will also assist with ADA compliance. Sage can partner with you to develop job descriptions or enhance existing ones.
MANAGER TRAINING PROGRAMS
Manager Training Programs can be tailored to meet your organization's needs, including training on how to prevent harassment, improve performance through effective communication, reduce workplace injuries, achieve consensus and team-building, hire effectively, investigate appropriately, conduct performance evaluations, enhance employee engagement and manage change. Sage will also train managers to understand and appropriately manage: hazardous communication, FMLA/ADA from a manager's perspective, safety programs, and equal opportunity.
POLICY AND PROCEDURE
There is a tendency for policies and procedures to be developed and then placed on the shelf, rarely to be seen again. If human resource-related policies were written many years ago, many are likely out of date. This can result in problems especially if "out of date" also means "out of compliance." The absence of some policies, particularly those related to the ADA and FMLA (if applicable) or sexual harassment, can cause significant legal problems should an employee file a claim against your business.
SAFETY PROGRAMS
Sage Solutions can assist you in obtaining compliance with MIOSHA. In 2016, MIOSHA finalized numerous changes to hazardous communication programs. There will also be new mandatory reporting of injuries implemented for many organizations.
Key compliance issues with which we can assist include, but are not limited to: developing a hazardous communication program, conducting a full review of an existing plan to determine if it meets current requirements, developing a safety program, auditing of an existing program, providing a compliance kit for current mandatory reporting requirements, assisting with MIOSHA Forms 300, 300A and 301, assisting with future MIOSHA mandated reporting and drug testing programs, investigate workplace injuries (telephonic or in person), assist in working with workers' compensation carriers, assisting with return to work programs, and coordinating workers' compensation with FMLA or other leave programs.
TALENT ACQUISITION PROGRAMS
Finding the best talent in this market can be very difficult and expensive. Many organizations are choosing to reduce their standards to meet a hiring objective. This is a costly mistake that can delay growth, increase workers' compensation expense, increase turnover, increase litigation exposure, decrease employee satisfaction, decrease customer satisfaction and reduce productivity.
Sage can also provide direct recruiting for your higher-level talent acquisition needs.
TALENT RETENTION SYSTEMS
Once you hire your best talent, it is critical that you keep them! In order to do this, Sage Solutions can partner with you to analyze your turnover and develop action plans to ensure you stay within your goals, develop exit interviews, design, develop and implement employee relations activities, create employee engagement activities, succession plan, develop a job posting system, and develop training programs to improve performance and advancement potential.
ANY ADDITIONAL SERVICES AS NEEDED
Did we miss something? If you need other human resources, we can be that resource for you.
---
Don't hesitate to
contact us
today and learn how we have helped start-ups, and small to medium sized businesses in Novi, Waterford, Howell, Ann Arbor, Detroit, Southfield, West Bloomfield, Dearborn, Sterling Heights, and Canton, MI succeed with our strategic human resources solutions!