Full Service Human Resource Consultants Based in Livonia, MI
---
We're not stuffy executives - we're true HR professionals who are really good at what we do.
Sage Solutions Group was formed by 3 executives with decades of business experience, who are always ready to roll up their sleeves and get the work done so you don't have to.
Hiring a Human Resource Manager to navigate your business through this web of laws can be very expensive and time consuming. Sage Solutions can provide your start-up, small business or medium-sized business with just the right amount of human resource consulting services required to meet your growing needs.
We focus on three distinct offerings: 1. Compliance Solutions, 2. Human Resource Solutions, and 3. Individual Services Solutions.
Compliance Solutions
The path to compliance starts with our complimentary audit which details your strengths and weaknesses. We then partner with your administrative personnel to provide comprehensive, yet simple, tool kits for compliance with many of the reporting requirements. From there, we assist with improving your audit score by offering three levels of monthly subscriptions to meet your business needs and budget. As your audit score improves, your risk levels improves, providing you better peace of mind.
Human Resources Solutions
In addition to the compliance services above, we can provide highly customized HR subscription services such as hiring, investigations, employee handbooks, and the like. Simply purchase the subscription hours you need to meet your human resources needs.
Individual Services Solutions
Our individual services allow you to purchase only the HR services that you need while maintaining a tight budget. Services include helping you find and acquire new talent, diversifying your workforce, completing necessary HR paperwork, and creating employee handbooks and documents that will help keep you compliant with all the state and federal employment laws. Our goal is to streamline your most challenging HR management tasks with our individual services. Whether you have questions about compliance or human capital management, we that the answers you need.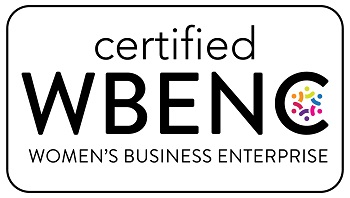 LinkedIn Profile