Full Service Human Resource Consulting Based in Livonia, MI
---
We're not stuffy executives - we're true HR professionals who are really good at what we do.
Sage Solutions Group was formed by three executives with decades of business experience and specialized HR expertise, who are always ready to roll up their sleeves and get the work done so you don't have to.
Hiring a Human Resource Manager to navigate your business through the vast web of labor laws can be very expensive and time-consuming. Sage Solutions can provide your start-up, small business, or medium-sized business with just the right amount of human resource consulting services required to meet your growing needs.
We focus on five distinct HR Solutions:
Compliance Solutions
Human Resource Solutions
Individual Services Solutions
Recruiting Services
Strategic Supplier and Human Capital Diversity
---
Compliance Solutions Provided By Expert HR Consultants
The path to compliance starts with our complimentary audit which details the strengths and weaknesses of your company. We then partner with your administrative personnel to provide comprehensive, yet simple, tool kits for compliance with many of the reporting requirements.
From there, we assist with improving your audit score by offering three levels of monthly subscriptions to meet your business needs and budget. As your audit score improves, your risk levels improve, providing you with better peace of mind.
---
Human Resources Solutions and Other HR Outsourcing Services
In addition to the compliance solutions above, we can provide a highly customized HR subscription service such as hiring, investigations, employee handbooks, benefits packages, and the like. Simply purchase the subscription hours you need to meet your human resources needs.
Sage Solutions Group provides human resources outsourcing to help businesses manage or grow their HR department more efficiently. Our HR professionals work with the existing HR team, clerk, or small business owners to fill any gaps and provide a customized action plan that may include any of the following HR functions:
Human resource management
Training and onboarding process planning
Recruiting and staffing assistance
Payroll administration
Employee benefits administration
Safety compliance and legal compliance solutions
Employee relations
Process design and process optimization
and more!
We offer cost-effective HR support to ensure businesses stay compliant with employment practices, laws, and regulations, avoiding costly lawsuits and fines. Sage Solutions Group can remotely handle everything HR related or provide the tools and support to help your HR staff, clerk, or office manager with the responsibility of any HR function or HR tasks.
---
Individual HR Solutions and Leadership Training
Our individual services allow you to purchase only the HR services that you need while maintaining a tight budget. Services include helping you find and acquire new talent, diversifying your workforce, completing necessary HR paperwork, and creating employee handbooks and documents that will help keep you compliant with all the state and federal employment laws.
Our goal is to streamline your most challenging HR management tasks with our individual services. Whether you have questions about compliance or human capital management, we have the answers you need.
---
The Best Recruiting Services for Business in Metro Detroit
Sage Solutions Group provides direct hire job recruiting and talent acquisition services to help businesses find ideal candidates that fit their unique needs. Our process involves a clear job analysis and a thorough market search with a systematic approach to candidate selection. We consider the skill set, education, experience, and organizational fit of all potential employees.
Sage Solutions Group offers effective and time-sensitive employee recruitment services, from temporary staffing to executive searches. They also offer human resource consulting, compliance solutions, workforce diversity, leadership training, and more. Our team has over 30 years of successful job recruitment and believes in creating efficient hiring processes to ensure employees stay engaged.
---
Detroit's Leading Strategic Supplier and Human Capital Diversity Services
We have established a partnership with Attorney Leamon Sowell to provide our clients with expert human capital management and supplier diversity services. This allows us to offer innovative and strategic solutions to help organizations of all kinds achieve authentic diversity, inclusion, and cost savings through effective workforce and supplier diversity processes.
Our approach focuses on inclusion, retention, engagement, and empowerment while expanding supplier diversity to include business development and go-to-market strategies. The partnership aims to bring measurable outcomes that demonstrate the true value of diversity and inclusion, leading to sustainable growth and profitability for organizations.
---
Why Choose Sage Solutions Group for Your HR Solutions
When it comes to human resources solutions, choosing the right partner is critical to the success of your organization. At Sage Solutions Group, we have over 30 years of experience in HR consulting, payroll management, and workforce diversity. We believe in creating an efficient hiring process to help you find the right fit for your team, and we work hard to ensure that your employees stay engaged and motivated once they're on board.
Our team of experienced recruiters is dedicated to helping businesses of all sizes and industries meet their unique hiring needs. We take a systematic approach to candidate selection, considering not only the skill set, education, and experience of potential employees but also their personality, work style, and values. By getting connected to a tailored pool of job candidates, you'll find the ideal job seeker that meets your hiring needs.
With Sage Solutions Group as your HR partner, you can focus on growing your business while we take care of the rest.
---
Get Started Today with Sage Solutions: Take the FREE HR Assessment
At Sage Solutions Group, we are committed to providing your business with human resources consulting and services that are tailored to your specific needs. To begin the process, we offer a complimentary HR assessment to understand your unique requirements.
During this assessment, we will discuss your HR needs, review any existing documentation, and provide you with a comprehensive report to ensure compliance with legal requirements. We always strive to ensure that your business is not at risk of facing any legal penalties.
To get started, simply fill out our request form, and we will contact you promptly to schedule your free HR assessment. Let us help you streamline your human resources department processes and provide you with the support you need to succeed.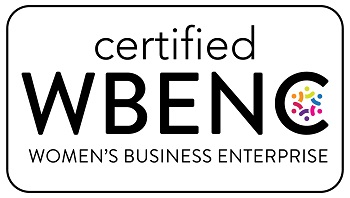 LinkedIn Profile