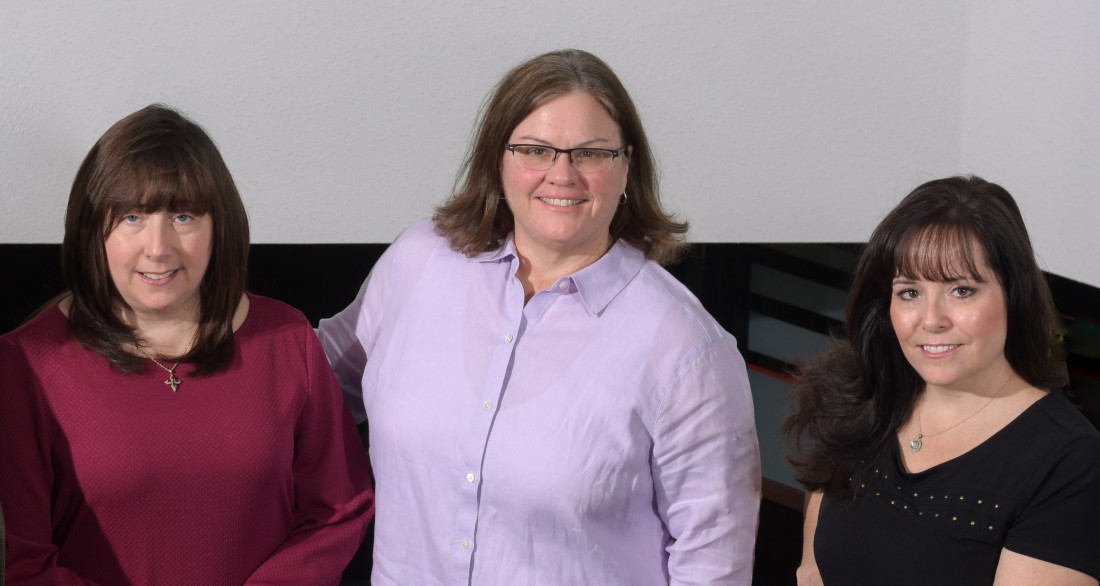 Custom HR Solutions with Personal, Professional Support
---
We give you what large payroll companies can't.


24/7

support -

365

days a year.
Large payroll companies may offer similar services to ours, but they typically come in a box or computer program without much actual live support. We provide a dedicated person, available to handle whatever delicate employment situations you or your managers may face. We begin our service to any client with a free audit to fully assess your level of compliance with government regulations. This allows you or your HR clerk to customize our services to fit your needs. In most cases, we can provide significant savings over hiring more staff in two ways: First, by providing HR services in lieu of a direct hire, we can provide a savings of at least $30,000 annually. Second, by helping you stay compliant with state, federal, and local employment regulations, we can help prevent significant fines for noncompliance.
---
We take on the other tasks other HR companies won't
HR Audits:
Let us double-check your policies, procedures, and documentation so your HR function stays in compliance. We stay up to date with ever-changing rules and regulations - so you don't have to!
Employee Audits:
Need to take the temperature of your workforce? Let us assist you in assessing the needs and desires of your employees.
Hiring:
Finding qualified employees is time-consuming and when you do, completing the required paperwork is tedious. We can serve as your recruiting consultants and make certain all the i's are dotted and t's are crossed once you find the right individual for the job.
The Sage Philosophy:
The key to sustained success for any organization is having a strong base. The components of this base, which together form the Sage Stability Pyramid®, include People, Policy and Process. A strong base is formed when the three triangles of the Sage Stability Pyramid are equally optimal. When processes are efficient, policies are clear and consistent and people are engaged, the base is strong. If any of the three are deficient, the strength of the base is altered, and the other two are in danger.
Termination:
Unfortunately, some hires don't always work out. When you must go separate ways with an employee, let us help you with this process to take the stress away.
Employee Handbook and Guides:
All employers need an employee handbook, but creating one can take a lot of time that you don't have. We can do it for you, and do it well.
Workplace Investigations:
We can serve as an unbiased third party when investigations become necessary.
Interested to learn more about our services, download our Capabilities Statement.
Opens with:

Adobe Acrobat
---
Meet Our Team
Sage Solutions was founded by three independent top-level business executives experienced in dealing with the complexities of ever-changing labor laws. Their combined 75 years of hands-on experience in all areas of management make them the best choice for small business HR solutions.
Sherri McDaniel
Sherri is a certified Senior Professional in Human Resources with extensive experience in all aspects of HR including corporate compliance, operations, and regulatory affairs. Sherri believes that to have sustained success, an organization must have a stable platform from which all functions flow. This means an organization must have strong processes, robust policies and a tenacious focus on its' people. This focus on processes, policies and people is Sage's guiding philosophy, which we call the Stability Pyramid. When any of the three are deficient or under-developed, areas such as accountability, efficiency and employee engagement suffer.
For nearly 3 decades, Sherri has used the Stability Pyramid as the guiding philosophy to assist a multitude of organizations to improve not only each aspect of their platform, but their bottom line as well. This is irrespective of industry as Sherri has proven success in a variety of business sectors such as Health Care (rehabilitation, professional practices), Construction (heavy, residential and commercial), Manufacturing (light and heavy), Technology (Engineering, High Tech and Automotive), Information Technology, Retail (small and large), and Public Sector (local municipalities). She also has experience with for profit, not-for-profit as well as union or non-union entities.
Sherri believes a well-functioning HR department contributes so much more than simply hiring and exiting employees and planning company parties. She knows this department is where company policy, strategy, and employees intersect to ensure all are aligned to drive the company's success.

LinkedIn Profile
---
Dr. Heidi Reyst
Heidi is a Social Psychologist by trade, who brings a unique set of skills to the human resource space. Her doctoral training and subsequent work history is grounded in a research based, data-driven approach to understanding the workplace. Heidi has an insatiable thirst for knowledge, and when confronted with a challenge, uses this research focused, data-driven approach to solve those challenges.
In addition to excellent auditing skills, Heidi's primary focus is on the people side of the Stability Pyramid. Whether the challenge is poor performance outcomes, a lack of employee engagement, ineffective employee training, unexplained turnover, or the like, Heidi will take an analytical approach to identifying the contributing causes. Once those causes are identified, she will develop training, activities or programming designed to achieve the best outcome possible. Heidi is a passionate experienced trainer, focusing on areas such as leadership, workforce, communication, or engaging employees to name a few.

In addition to identifying challenges, Heidi assists departments define their key performance indicators and then establishes ways to measure, enhance and report on them. Additionally, when an area is running well, she will find creative ways to brag about those successes too, both internally and externally.

LinkedIn Profile
---
Monique Kurkowski
Monique has more than 2 decades of experience in sales, marketing, business management and relationship management. She has excellent analytical and interpersonal skills, and is extraordinarily adept at understanding market dynamics. This positions her well in the recruitment and onboarding arenas. Her sales successes are borne out of her keen ability to manage relationships. She develops extensive networks and strong connections within those networks, which directly influences her ability to successfully market services and products, negotiate contracts, finalize sales, and cross-sell collaborators' services.
On the marketing side, Monique is well-versed in the development of marketing plans, and has direct experience with numerous marketing aspects including event, outbound, newsletter, content, tradeshow, digital, social media, promotional, and relationship marketing. On the business management side, Monique is experienced in service line development, program development, and strategic planning.
Monique takes pride in developing relationships with her customers to deliver timely and professional results. Her unconventional thinking and unparalleled responsiveness allows her to implement plans of action that are individualized for each customer who partners with Sage Solutions Group.

LinkedIn Profile
---