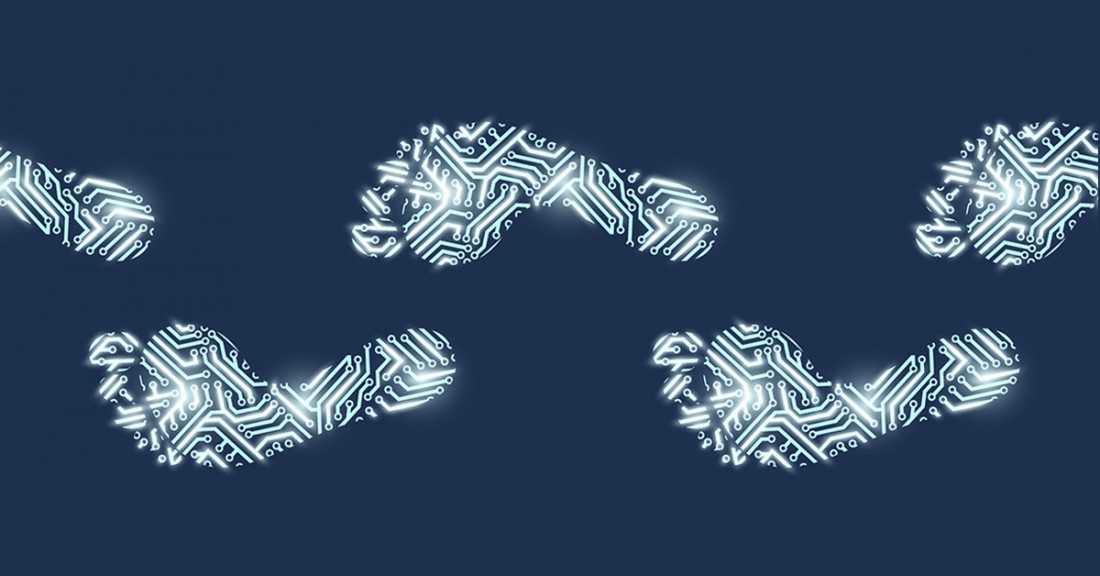 What is a digital footprint, you ask? It is the unique set of traceable digital activities, actions, contributions and communications that are manifested on the Internet or on digital devices. One aspect of your digital footprint is your social media use. Social media can be fun, useful and a way to connect or network. But it is also a way in which we are viewed and judged because of it's digital footprint. Recent surveys state that anywhere from 70-91% of employers/recruiters use social media to screen candidates. Even with various privacy settings, many employers can still view information that perhaps question their decision to hire and/or retain employees. This extra detail helps employers gauge information that is harder to know in the interview, such as the overall attitude or personality of the candidate.
Regardless of how this practice is perceived, it is occurring in most organizations, giving managers/recruiters a way to view trends, hobbies, and likes/dislikes of each profile. This means understanding all aspects of your social media accounts (who do you follow, what pages do you like, what do you re-tweet) as extensions that should be reviewed and considered.
What does this mean for job candidates? Having a good understating of what your digital footprint entails will help you reflect a positive, or negative, profile to employers. Have you Googled yourself lately? A survey done by the Denver Post uncovered that 75% of US adults that Googled themselves said their search results were NOT positive (Master,2015). There are some easy fixes that can help repair or minimize the search results for your social media accounts.
Start by deleting any unprofessional posts, pictures, followings, tweets that you can. If you can't delete the content, work on posting new, professional information to help 'bury' the negative past posts.
Review privacy settings to see who can see what? Do they need to be changed?
Review who you follow, your friends, your affiliations. Do they reflect the best you? If not, change them, delete them and add new ones.
Close any social media accounts that you are not using.
Disable or control tagging, giving yourself power over what content and tags are on your account.
If needed, look at hiring an organization that can help you with your online image such as My Web Career, Repler or Deseat.me.
Not only should you worry about what can be viewed, there is also the worry about having little to no social media presence, making it hard for employers to 'find' you and network with you. A record that is minimal or appears wiped clean, can also raise a red flag for potential employers.
By having a professional online presence, you can counteract any non-professional aspects of your footprint and give yourself a chance to create the professional story that you want employers to see. Make sure your information is up to date, matches your current resume, highlights your achievements and puts your work experience in the best light possible.
Master, L. (2015). Wersm. Retrieved from http://wersm.com/your-digital-footprint-online-reputation-breakdown/
https:\\en.wikipedia.org\wiki\digit_footprint