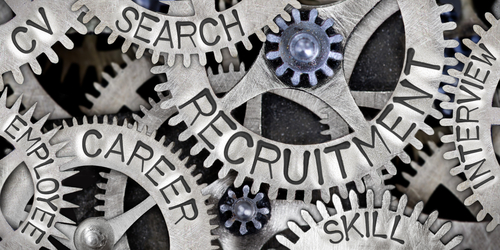 Finding the right talent and efficiently filling positions is harder today than ever before. There are many factors that make this statement true. First, according to the New York Times, the unemployment rate in the US hit a new low of 3.9 percent last month, the lowest since 2010, while 164,000 new jobs were added. Next, Jobvite published the 2018 Recruiting Benchmark Report and they found that in 2017 there were only 36 applicants on average for every open requisition, down from 59 in 2015.
This challenging hiring market can lead employers to make rash hiring decisions, but even one bad hire can be costly. According to the US Department of Labor, the price of one bad hire is at least 30 percent of the employee's first year earnings. This figure does not take into account all the negative consequence of this bad hire including decreased productivity, customer dissatisfaction, poor morale, turnover, etc.
Given the current hiring climate, trying to fill newly created or vacated positions can be very time consuming for any size business. Hiring an outside recruiter may be just the answer to this problem. However, for this arrangement to be fruitful, the recruiter must have a clear understanding of the role, as well as the skills, competencies and experience needed to be successful. At Sage Solutions Group, we find that recruiting is part science and part art. Having a sound hiring process and looking in all the right places is where science comes into play. Being creative and selling the role and the organization is where artistry is mastered.
For each recruitment assignment, getting to know the employer, their culture and all the essential functions of the position is critical. Next, searching niche markets, various job boards, social media sites, sourcing active and passive candidates and establishing a solid qualified candidate network helps to bring the right candidates forward. Then, being able to provide a clear description of the job functions to the potential candidates and being able to answer their questions regarding the potential company helps to build trust and interest in the position. Lastly, simply making each recruitment assignment seem like it is the only one that matters goes a long way. Understanding the urgency and exceeding the expectation regarding quality and timing is a win for all involved.
Need help filling essential positions within your organization? Sage can provide you with timely results and the best possible candidates by blending the science and art required for successful recruitment.