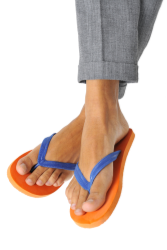 Now that summer is well underway, chances are you have already reviewed your organization's dress code in anticipation of an occasional warm weather wear faux-pas. Summer weather can sometimes bring office attire that is inappropriate and/or unsafe. Communication of a well-written policy can avoid employee confusion and embarrassment. If you have not already done so, now is a good time to review your policy.
A company dress code should be reviewed at least annually. The dress code should be gender neutral; it's just good practice to be fair and consistent across the board on what is and what is not allowed. Sage Solutions Group has found that many companies with little to no public interaction are going to a more relaxed dress code. These companies report that the relaxed dress code contributes to a more collaborative and relaxed atmosphere which is helping to attract and retain employees.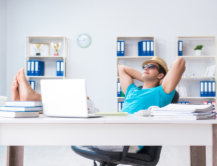 Whether your company provides a relaxed dress code or not, here are 3 things you should consider when reviewing your policy:
ADA Accommodations – Sometimes, due to disability, an employee's health care provider may write a note indicating that the employee may wear flip flops. This type of accommodation should be closely reviewed for safety purposes. For example, if the employee works in a safety-sensitive position that requires steel toe boots.
Religious Accommodations – Religious accommodations should be seriously considered when administering any dress code policy.
Fragrance-Free Policy – Due to the increased sensitivity of many employees to perfumes and scents, many companies are opting for a fragrance-free company environment.
Need help creating or updating your organization's dress code and/or ensuring that it's compliant? Sage is here to help!
Contact us at www.sagesolutionsgroup.com or give us a call at 734-855-7189.