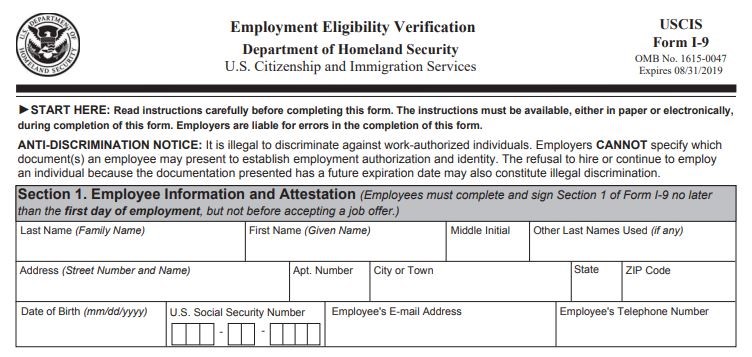 As an employer or human resource representative, you probably use the USCIS Form I-9 constantly as you hire new employees. Even though this is a familiar form, you may not have looked at the expiration date in a while.
Well…if you have, you will notice that it is about to expire soon!
According to the U.S. Citizenship and Immigration Services, all employers should continue using the current Form I-9 even after the expiration date has passed, as the new version does not have an availability date yet.
Sage Solutions Group will continue to monitor this to ensure that its employers have the most up to date I-9 information.
For more information regarding this form or any other Human Resource related matter, contact Sage Solutions Group at 734-855-7187 or visit us on the web at www.sagesolutionsgroup.com.